There are so many pages on the Internet it's hard to fathom. I have only been building this website for a short period of time and have come to the understanding that the competition out there is really fierce. Apparently you have to create pages every single day. When creating pages this bumps you up to the next level. It doesn't matter what you write it's just gotta be interesting content for the reader to be interested. I never thought that it would come to this but now I understand that you have to just write something every single day for your page or website to be ranking because other people are doing the same thing that is producing page after page after page after page.
So you have to have interesting content. I thought that my pages were interesting but I don't think they are….lol. For you to make them interesting you have to have something that everyone would like to look at. I have looked at pages from all over the world and I have come up with a solution. Stay tuned…..But now onto a more interesting topic which is what I have a passion for I guess and that is building Decking's. I have been building decks and verandahs for the past 30 years and have come to realise that you have to expose yourself fully through the Internet to get to your customers. I don't know whether this going to be an interesting read or whether anyone is going read my information but I guess it all comes down to each individual person. In the current situation with the lockdowns it's very hard to travel overseas. My partner and I have been wanting to get back to Thailand for the last two years but that ain't happening due to covid. Travel restrictions have made it very difficult to say the least.
I'm typing this page so that I can get a clear understanding of where my business is going. I don't know whether it is becoming more and more demanding or whether the decking industry is slowly fading. I still have a huge passion for building decks that's for sure. I've watched many people on tik tok and understand that when seeing these people build it makes me envious because that has been my whole career.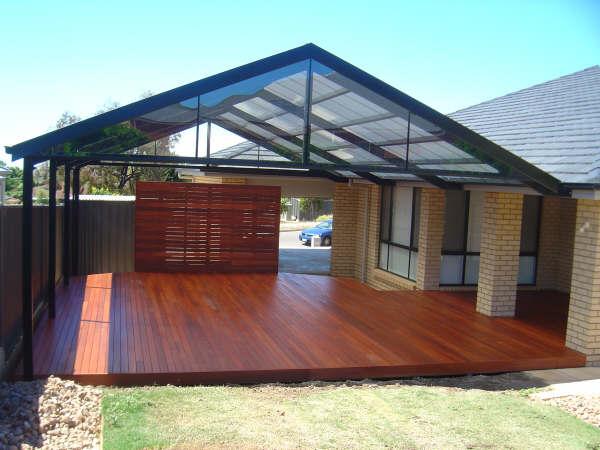 Decking builders in Melbourne
So have a look around our website and let us know whether you would like this to build your project. You can also get in contact with us via the website or click the button below and it will take you to the contact page where you'll be able to give us a call and we can discuss your project in detail.
Alternatively you could email us at sales@deckon.com.au and send us your design ideas with product information and we can give you a indication price in a return email.