Composite decking builders Melbourne.
The best in Melbourne.
I has we have been building many different kinds of decking throughout the years, Deck on builders have come to realise that we are the number one builder in Melbourne.
Not only do we build the most beautiful decks in Melbourne we also give great service also. We have built over 2500 thousand decks throughout Melbourne in the past 30 years. Melbourne composite deck builders.
We built many different types of products including verandahs carports privacy screens large deckings and small decking's. We are registered builders with the VBA and we can provide insurance policies for projects over the value of $16,000 insuring peace of mind for your build.
Some of great product items include:
Steel Carports
Colourbond Verandahs
Timber double Carports
Large composite deckings
Merbu timber deckings
Double Carports
When purchasing any product from us you will be very pleased.
We provide a great service giving you peace of mind throughout your entire project.
Some of the other great products that we build are as follows:
Large composite deck areas.
Large privacy screens.
Large timber double carports
Timber decking steps and handrails.
Better service for all.
Once you get in contact with Deck on builders our process is 1st to initiate when your project is ready to be built.
We have to ascertain your budget in mind so that we can meet the requirements for your project. Melbourne composite deck builders.
No obligation free quote.
I the process is free of charge and you are under no obligation to accept our quotations as we give great advice and great service.
Once the initial quotation has been accepted we then move onto the building contract stage.
The contract is emailed via draft format and then once excepted a final copy is sent for signing.
The contract is a standard Masterbuilders Association contract outlining all progress payments and product information.
Plans and permits stage.
Going through this process can be sometimes quite daunting. Depending on all the information required by local councils this process can take up to 6 to 8 weeks.
Delivery of materials.
Once your building permit has been approved we can then move onto the construction stage.
This entails a delivery of materials and a contract to come out and do an install. Prior to the subframe being installed we require to dig holes in your backyard which need to be inspected by a building surveyor.
Subfloor installation.
Once the subfloor has been installed we can then move onto the decking install stage. Melbourne composite deck builders
Decking install.
Your decking material will be delivered on site and installed by our vast team of reliable contractors.
Depending on where you live throughout Melbourne we have contractors in those areas.
Once your decking has been installed we then go through the quality control process stage insuring that your composite decking and other products have been installed correctly. This is checked over by a building inspector so that it meets all the relevant building codes and safety requirements.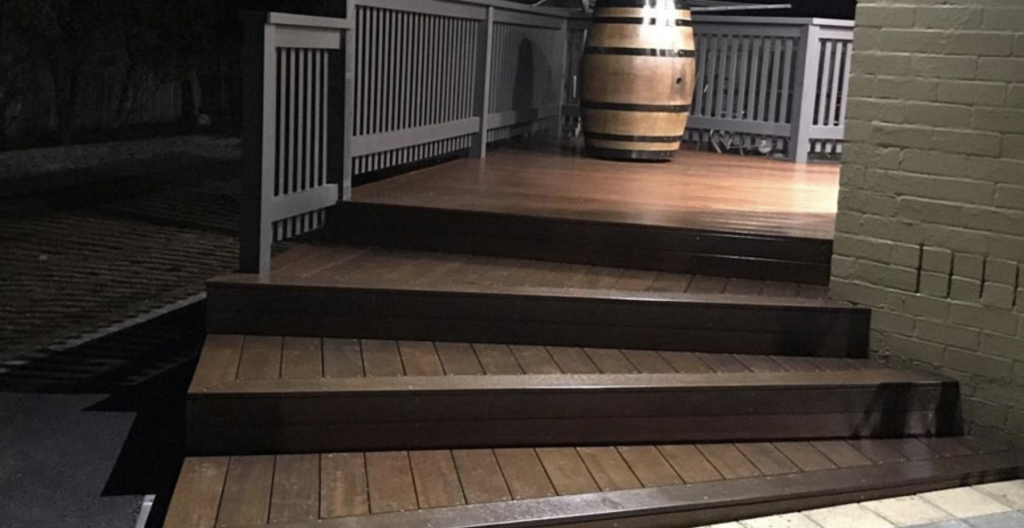 Need help?
Click on the button below and this will take you to our contact form page. Install all your details and we will get back to you shortly. Melbourne composite deck builders