That's right you have landed on the correct page. Deckon Builders I am the leading designed Deck builders in Melbourne. We focus on getting Deck building products to you. I've recently been contacted by a customer in Mooroolbark who is been wanting a small decking to the front of his home.
He approached Deckon builders requesting a quotation. The request came through via email so we responded and got him to getting contact with us.
Through the initial stages of the consultation we discussed various different design ideas. Once we came up with a design we were able to pass on relevant information to him and give him a final figure price.
This gave him complete peace of mind when it came to giving him a solution in regards to building a beautiful decking in Melbourne. We were going to use a MerBu Supplier 140 mm timber. This gave him the idea that he wanted to extend the front of his house so they could admire the views of the mountains behind. There is nothing better than coming home and relaxing with a nice glass of wine out on the decking.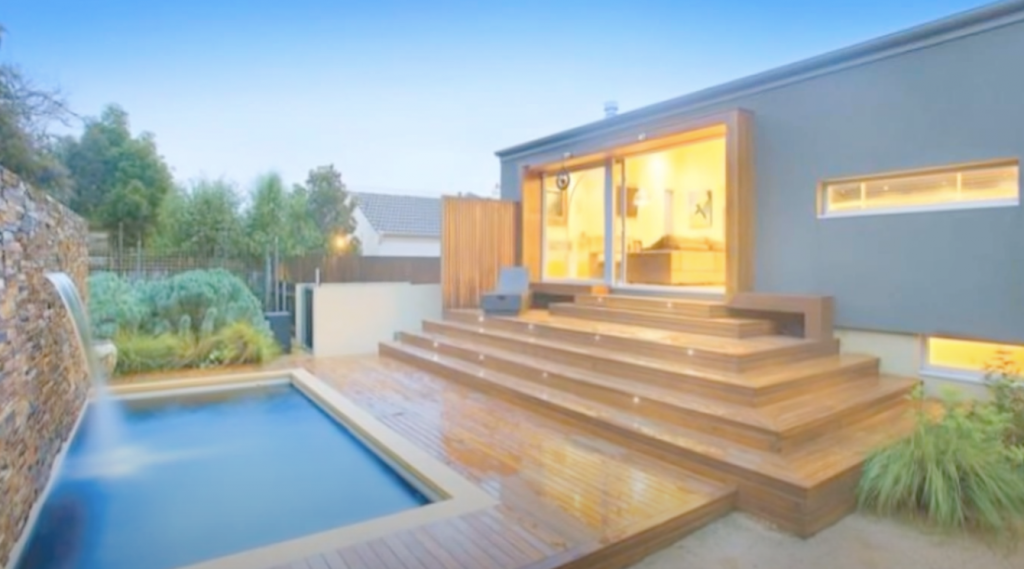 some of the great products that we have come up with are pool Decking's with in your backyard. These are great for the summer months as you can laze around the pool and enjoy yourself with friends and families whilst swimming in a plunge pool.
Give us a call or get in contact with us via email for your next design idea.