When looking for the composite decking, there are so many different products on the market and it becomes quite confusing for customers.
Here at Deckon Builders we have been using different products for many years now and have found that composite decking is durable and sustainable. Although we do still love timber decking for a great outdoor products, the composite decking's have advanced considerably.
Things to look for when choosing composite decking.
When choosing composite decking there are many different factors to take into consideration. Will your decking be outdoors and not under cover? Will your decking be used for barbecuing? Will your decking be used for entertaining? Will your decking be used for meeting family and friends?
Composite decking is durable to say the least, Having a composite deck will give you an everlasting product. Composite decking has a lifespan of more than 30 years. Being made out of recyclable material,It makes it good for the environment. Merbau is facing potential extinction, and the orangutans of Malaysia are gradually losing their natural habitat. Although there are a small number of plantations in existence, much of the wood we use comes from unknown sources, and this is a concern for Australian consumers.
We use treated pine subfloor materials that are taken out of pine plantations throughout Australia,making our products sustainable for the future.The approximate time frame for pine plantations to rejuvenate is around 30 years.
The process of timber manufacturing has been in the past time consuming hence making it costly. Also during a pandemic,borders are closed hence making it very hard to receive some timber products. Merbu comes from Malaysia.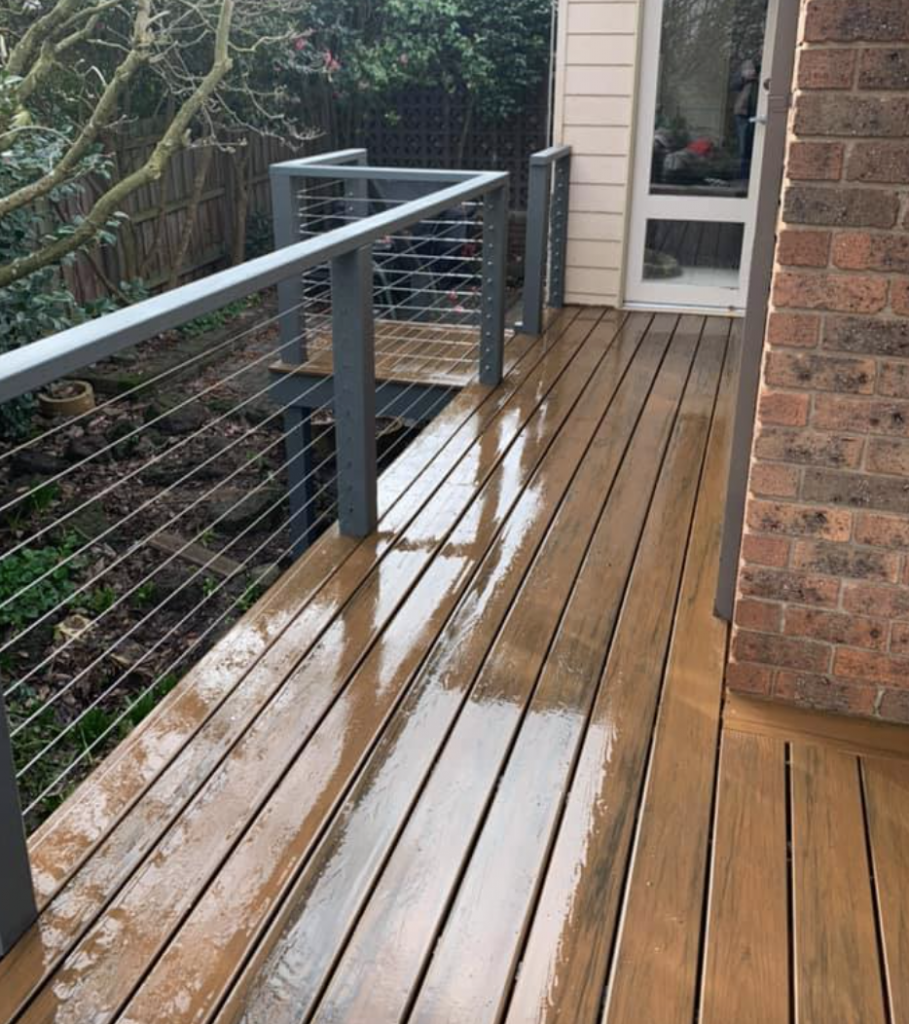 Composite decking is made from recycled material and there is plenty of plastic products in the world today that can be recycled to produce it.
We have a local supplier who manufacturers in Melbourne. Making the product easy to supply and install.
So if you're looking for a composite decking contact us today for your next building project and I am sure that we can offer you many different solutions in regards to your new build.