When searching the Internet and looking for the correct composite decking installers in Melbourne it's quite hard to choose from as there are so many now.
We have been doing this kind of work in and around Melbourne for the past 25 to 30 years so it's quite easy to do this kind of composite decking install.
Below are some pictures of projects that we have completed in the past.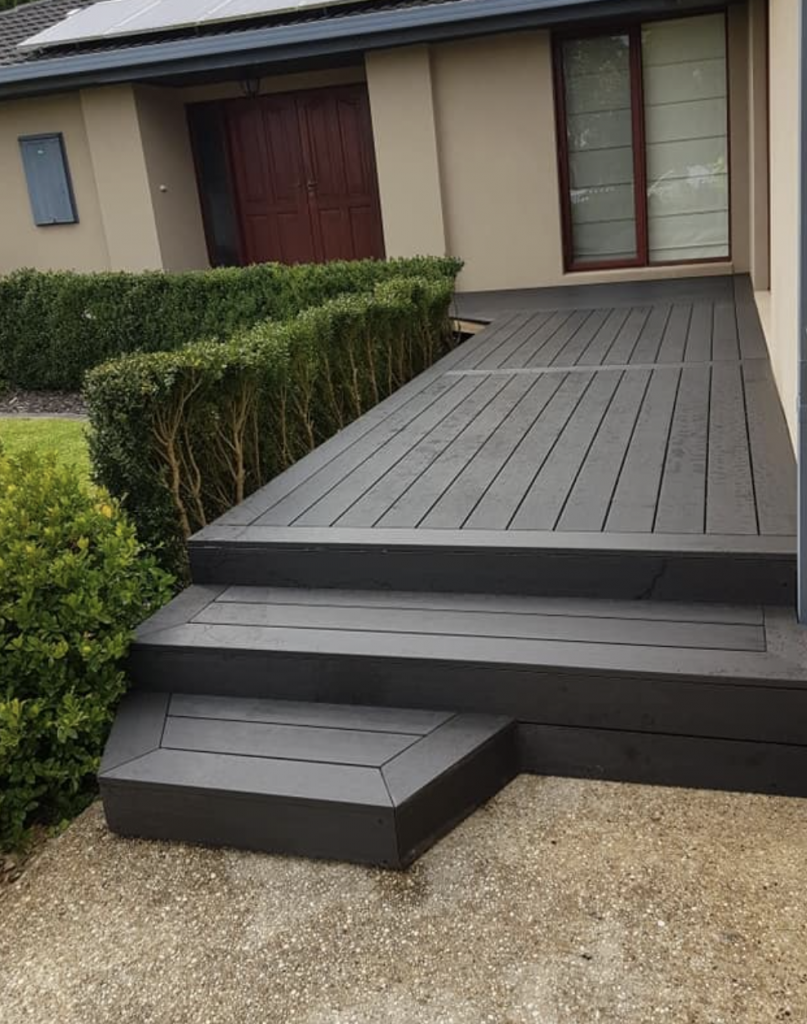 This was done over an existing concrete slab to pretty up the front entrance of their beautiful home.
if this is the kind of product that you were after please getting contact with this by clicking the button below.