There are many different types of products on the market in regards to composite decking.
Here at Deckon builders we have chosen a select few for installation in regards to composite decking.
When choosing a composite decking the material needs to be durable for Australian conditions. As we have been building decking's and verandas in Melbourne for the past 25 to 30 years, we have a vast knowledge of different kinds of materials that should be used for outdoor use. The most preferred composite decking is the 140 mm x 22 mm rear scalloped deck.
We have been using this kind of Decking for many years and has proven to us to be very durable indeed.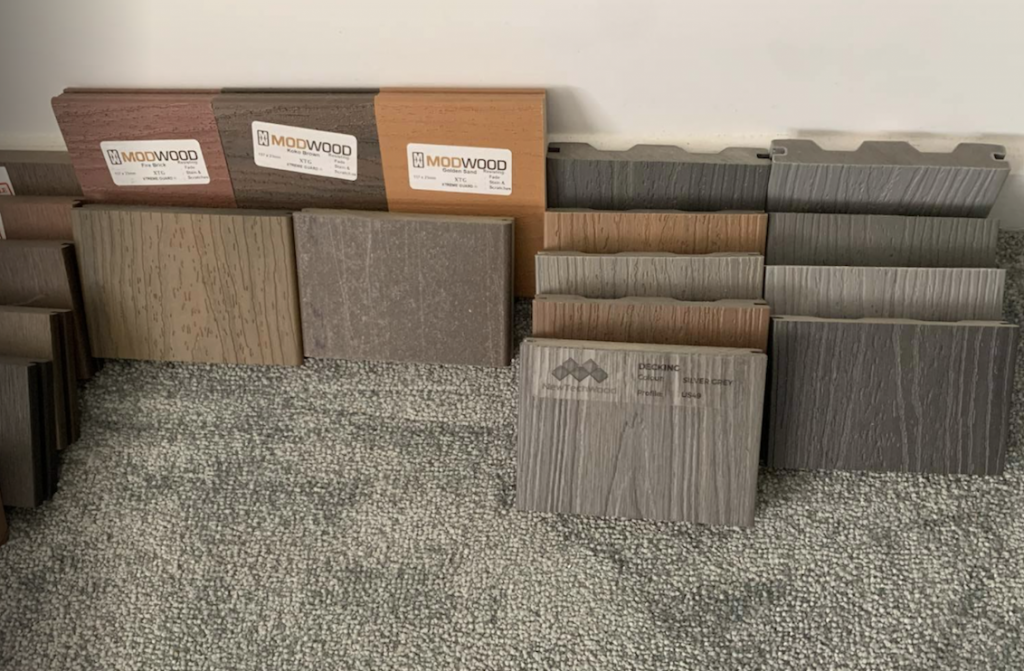 Above us some of the samples of decking's we have acquired over the years.
As you can see there are many different types of companies that use these products.
Contact us for your next building project to get the best value out of the composite decking.